Avoiding the identity crisis
Recently, I saw St. Vincent on "Saturday Night Live" and was captivated. During "Digital Witness," the band was lit with a wash of deep purple and blue against a background grid, and the lead singer and keyboardist moved like futuristic mannequins — every head position, hand gesture and full body movement was precisely choreographed — and their hair, makeup and clothing added to the effect. The sound was great, the band was tight, clad in all black, and their image was distinctive.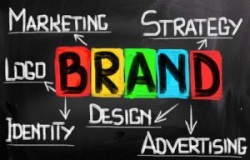 If you check out the St. Vincent website, it also has a stark yet modern design (scroll down to see the image of the vocalist), and there's no mention of the band members or a band bio. You're left wondering, who's in the band and where do they come from? (The St. Vincent Facebook page is quite similar, sparse and trenchant.)
Choosing your identity
Your band's identity, or brand, should ultimately heighten people's curiosity and make your band memorable to potential and current fans. The Black Keys Facebook page does this primarily through its colorful album cover and photography. Its "Fever" video brings viewers back to a time gone by and seemingly juxtaposes religion with a shopping network that sells people. Is it memorable? I think so, but image can be subjective, and you need to keep that in mind as you develop your identity.
If your band hasn't fully established its look, here are some considerations:
What genre of music do you play and what type of image does this genre usually have?
How can you set yourself apart from the other bands in your genre with your image?
Does your identity/brand carry through to your marketing on social media sites, online music stores and merchandise?
Logo considerations
According to Andrew LaSane, author of the 25 best band logos, "A band doesn't need an iconic logo to be an iconic band, but it certainly doesn't hurt."
If you don't have a logo yet, you may want to consider adding one to your marketing mix. A logo will represent your band visually, and can make a great first impression. Here are things to consider as you develop your logo:
Your logo should represent your band's style, not belittle it or be too cliché. For your screamo band called Fire Attack, rather than a small fire hydrant hovering above the band's name or cartoon-like fire shooting out of the word "Fire," some strong lettering may be most effective.
Timeless brands stay in people's minds. Avoid using a trendy typeface or artwork based on a fad that will pass quickly. And be sure the line weight of each letter is heavy enough to reproduce well.
In the recent past, incorporating several colors in printed album covers, CDs and merchandise was expensive. Today, most T-shirt vendors print from digital files, and the majority of album marketing is online. Yet it's still a good practice to recreate your logo in black and white or a few colors to ensure it has good contrast against different backgrounds.
Establishing your brand
All aspects of your performances and marketing should reinforce your brand. Action shots and still photography can further reveal your band's identity online and in the media. Rolling Stone's "The 10 Greatest Rock & Roll rebels," proves that those who do not conform stand out from the pack.
Video can go viral and bring your image to millions. The way music videos are filmed — the storyline, the lighting, the editing — all can greatly influence how fans perceive your band. While I think the upbeat "Octopus" by Bloc Party video and country-flavored "Story of My Life" by Automatic Loveletter are fun to watch, Pitchfork's "Top Music Videos of 2013" have what it takes to rise to the top.
Sure, image is important — from the way your band appears on stage to the press releases you send out — but combine image with talent, and you'll be unstoppable.
Tamara Halbritter is a San Francisco Bay Area freelance writer and editor who develops content for music, transportation and green industries.