NEW RELEASE DUE OUT IN 2016
CATACOMBS OF THE BLACK VATICAN OUT NOW!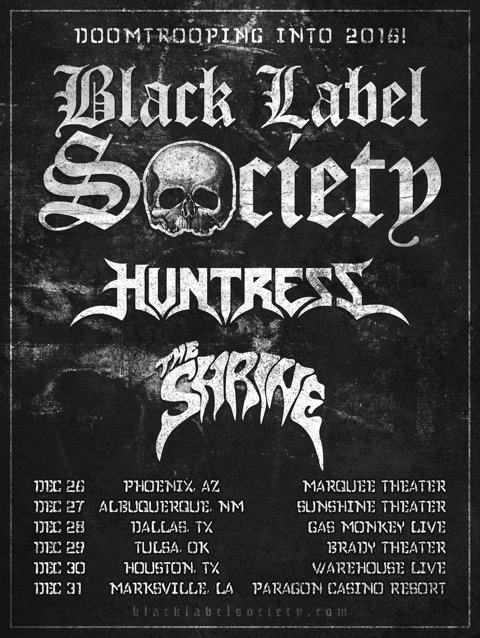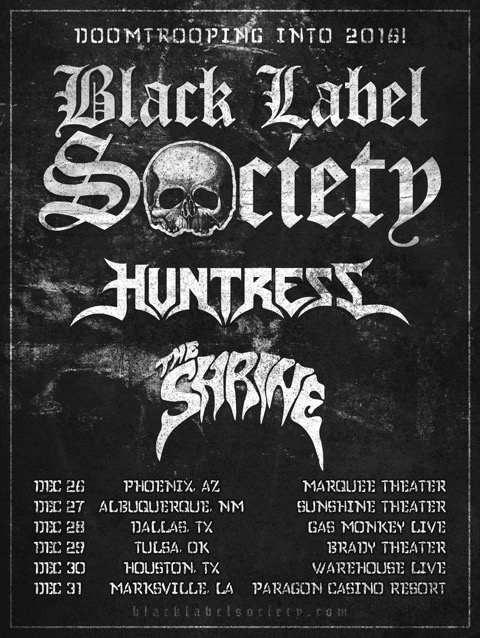 Dec-26 Phoenix, AZ Marquee Theater
Dec-27 Albuquerque, NM Sunshine Theater
Dec-28 Dallas, TX Gas Monkey Live
Dec-29 Tulsa, OK Brady Theater
Dec-30 Houston, TX Warehouse Live
Dec-31 Marksville, LA Paragon Casino Resort
(New York, NY) – Hard rock legends BLACK LABEL SOCIETY, fronted by guitar icon ZAKK WYLDE, have announced a batch of winter tour dates for the end of 2015 with special guests HUNTRESS and THE SHRINE. Tickets are on sale now. HUNTRESS has released their new LP Static today via Napalm Records. THE SHRINE will have an all new release due out early next year via Century Media Records.
Fresh off an electric performance last weekend at the Food Truck & Rock Carnival in New Jersey, BLS is gearing up to finish the year strong in the U.S. The last time the band performed in The States was during highly successful Unblackened Tour earlier this year. Originally performed as a one night only concert at Club Nokia in Los Angeles for a live CD/DVD release two years ago, the show made its way across the U.S featuring intimate versions of some of the band's most popular songs, as well as songs from Wylde's best-selling solo album Book of Shadows & his Southern rock band Pride & Glory.
Catacombs of the Black Vatican was released on April 8th, 2014 and debuted at #5 on the Billboard Top 200 Chart and #1 on the Rock and Independent Charts. The chart topping LP was also hailed as one of the "Best Albums of 2014" by REVOLVER MAGAZINE. The new effort has accumulated critical praise with outlets like LOUDWIRE declaring "Wylde's guitar playing has always been at an extremely high level, but the instrument that's improved steadily over the years is his voice." New Jersey's AQUARIAN WEEKLY states, "This is Black Label Society at its finest!"
With cover appearances on the likes of both Guitar Player and Guitar World magazines and a first ever TV performance on Late Night with Seth Meyers following the release of Catacombs Of The Black Vatican, the presence of the band has dug itself deeper into the history of modern day rock music.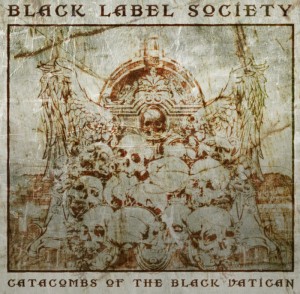 1. Fields of Unforgiveness
2. My Dying Time
3. Believe
4. Angel of Mercy
5. Heart of Darkness
6. Beyond the Down
7. Scars
8. Damn the Flood
9. I've Gone Away
10. Empty Promises
11. Shades of Gray