WITH HIS FIRST-EVER RESIDENCY, BEGINNING MARCH 16, 2016
'Billy Idol: Forever' Will Transport Fans on a Wild Ride  of Punk, Rock & Pop, Capturing the Idol Spirit Three Decades In The Making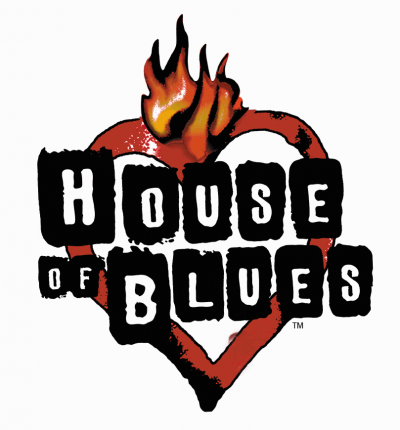 Las Vegas (November 9, 2015) – BILLY IDOL will take the stage of the intimate House of Blues Las Vegas at Mandalay Bay Resort and Casino for his first-ever multi-date residency, Billy Idol: Forever. Tickets go on sale Friday, Nov. 13, 2015 at Ticketmaster.com with presales beginning tomorrow, Tuesday, Nov. 10.
Billy Idol: Forever will feature Idol, his longtime guitarist Steve Stevens, and the rest of Idol's band at the top of their game, performing songs from throughout Idol's extensive catalog.
The show will feature material from throughout Idol's career, from his days fronting the seminal British punk band Generation X to his hits the world has come to know and love, including "Rebel Yell," "White Wedding," "Dancing With Myself," and many more.
Says Billy Idol about his upcoming Billy Idol: Forever engagement, "Watch out Vegas! We are planning a beast of a show that will rock and surprise my fans. Particularly those who adhere to the "what happens in Vegas stays in Vegas" mantra!"
From punk pioneer to global superstar, Billy Idol has created an unparalleled niche in popular music and has remained a household name for more than three decades.
Idol's latest career renaissance has come on the heels of his self-written, New York Times bestselling autobiography "Dancing With Myself," his recent studio album Kings & Queens Of The Underground, and a highly successful tour of festivals and sold out venues around the W\world with his band featuring legendary guitarist Steve Stevens.
Billy Idol: Forever will perform in Las Vegas on the following dates in 2016:
March – 16, 18, 19, 23, 25, 26
May – 4, 6, 7, 11, 13, 14
"Billy Idol is an artist with so many hits that cross such distinct musical genres," said Ben Weeden, Chief Operating Officer of House of Blues Entertainment. "We're sure this is a must-see show for all music fans visiting Vegas."
Tickets for Billy Idol: Forever start at $79.50, plus applicable fees and go on sale Friday, Nov. 13 at 10 a.m. Tickets are available by visiting HouseofBlues.com/BillyIdol, MandalayBay.com, Ticketmaster.com or by calling 800-745-3000. For additional information, visit BillyIdol.net. A Citi® Cardmember presale begins Tuesday, Nov. 10 at 10 a.m. The BillyIdol.net, M life, House of Blues, Ticketmaster and Live Nation presales begin Wednesday, Nov. 11 at 10 a.m. All show times are 8 p.m.
#           #          #
About Billy idol
Billy Idol was an early architect of the sound, style and fury of punk rock. His lip- curling sneer and fist-pumping persona vaulted him into the mainstream as one of MTV's first megastars, making him one of the most recognizable faces in pop music, while selling out arenas everywhere he played. He has sold 40 million albums while scoring numerous platinum albums worldwide, nine top 40 singles in the U.S. and 10 in the U.K. including "Dancing With Myself," "White Wedding," "Rebel Yell," "Mony Mony," "Eyes Without A Face," "Flesh For Fantasy" and "Cradle Of Love."
Idol was responsible for some of punk rock's most memorable, literate and evocative moments, and created a pioneering new sound by bringing the spirit of '77 to the dance floor, going on to fashion an immediately identifiable musical blueprint that integrates club-land throb, rockabilly desperation and rock 'n' roll decadence.
The autumn of 2014 saw Idol return to the spotlight with two high profile releases that mark the latest chapter in the long and remarkable story of a musician, an inventor, a survivor, a father, a son, a man who returned from the brink, and a rebel whose yells made the mainstream sit up and pay attention.
On October 7, 2014 Simon and Schuster published Billy Idol's autobiography, "Dancing With Myself." It's an electric, intelligent, brutally honest and entirely self-written account of Idol's journey to fame, from his early days as front man of the pioneering UK punk band Generation X to a long and often decadent life lived loving sex, drugs, rock'n'roll and motorcycles.
Later that month, on October 21, 2014, BFI Records released Kings & Queens of the Underground, Idol's first album of new material in nearly a decade. The album's palette, which includes incredible contributions from Idol's longtime collaborator and lead guitarist Steve Stevens, will be instantly familiar to lovers of classic Billy Idol, while announcing a firm step into the future. Produced by Trevor Horn (with two tracks co-written and produced by multiple GRAMMY nominee Greg Kurstin), it is full of thumping, cinematic songs about sin, redemption and the love of rock 'n' roll.
For all Billy Idol information including tour dates, news and updates, visit BillyIdol.net.
About House Of Blues Entertainment:
With 90 owned/operated and affiliated clubs and theaters, The House of Blues Entertainment (a division of Live Nation) portfolio is wide-ranging including the legendary Fillmore brand and the intimate House of Blues clubs throughout the United States. House of Blues Entertainment is the country's pre-eminent live music venue collection featuring state-of-the-art sound and lighting technology in one-of-a-kind custom designed environments aimed to bring fans and artists together in unparalleled musical environments. House of Blues Las Vegas is home to resident performers including An Intimate Evening with Santana: Greatest Hits Live, Heart and beginning in 2016, the legendary Billy Idol.
About Mandalay Bay:
Mandalay Bay Resort and Casino is a unique destination resort set on 120 lush acres on the Las Vegas Strip. The resort offers three distinct hotel experiences: Mandalay Bay with 3,211 luxurious rooms and suites reflecting a modern tropical ambiance; Four Seasons Hotel, a AAA Five Diamond hotel offering 424 newly remodeled rooms and suites; and the luxury all-suite Delano Las Vegas that debuted September 2014. Mandalay Bay boasts an 11-acre tropical pool paradise featuring real sand, a wave pool, the only climate-controlled, poolside gaming in the city and DAYLIGHT Beach Club. Other resort highlights include world-class entertainment at the 12,000-seat Mandalay Bay Events Center, award-winning dining by celebrity chefs and restaurateurs, LIGHT Nightclub, Shark Reef Aquarium, Spa Mandalay and the 1.7-million-square-foot Mandalay Bay Convention Center. Mandalay Bay also is home to Michael Jackson ONE, Cirque du Soleil's latest resident production based on the music and choreography of the King of Pop.  Mandalay Bay is a wholly owned subsidiary of MGM Resorts International (NYSE: MGM).  For more information and reservations, visit mandalaybay.com, call toll free at (877) 632-7800 or find us on Facebook and Twitter.