TRIO TO PERFORM "COMEBACK KID" ON CITI CONCERT SERIES ON TODAY LIVE FROM 2016 SUMMER OLYMPIC GAMES ON 8/11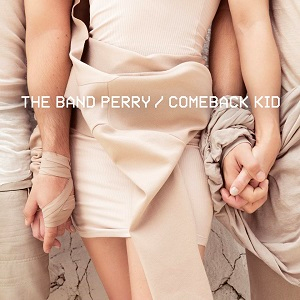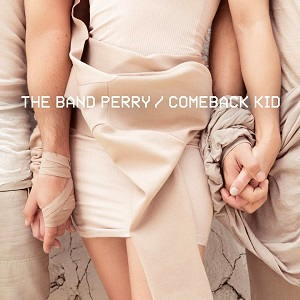 August 1st, 2016 – (Los Angeles, CA) – GRAMMY® Award-winning superstar sibling trio THE BAND PERRY release their highly-anticipated brand-new single, "Comeback Kid," today via Mercury Nashville / Interscope Records. The track, about overcoming adversity, was written by Kimberly Perry, Reid Perry, and Neil Perry, and co-produced by the trio with Benny Cassette, marking the first time The Band Perry has co-produced one of its songs.   Fans can purchase the song HERE.

'Comeback Kid' follows the narrative of what the three of us have been feeling over the past year, but also something bigger," said The Band Perry. "It is the story of anyone who's walked through a challenging time only to come out the other side much stronger and wiser."
Throughout the day and for a full 24 hours, the band will be live streaming a "day in the life" of The Band Perry leading up to the release of "Comeback Kid". The Band Perry teased the announcement of the new song across their social media platforms creating buzz amongst fans and industry alike. As part of the campaign they created a Comeback Day meme-generator HERE with tens of thousands of 'comeback kids' taking to their social platforms helping the siblings promote their single.
Additionally, The Band Perry will perform "Comeback Kid" for the first time on television on August 11th as part of the Citi Concert Series on Today live from the 2016 Summer Olympic Games in Rio de Janeiro, Brazil. The news was originally announced back in April when the band performed their smash "Live Forever," which is the official song of Team USA for the 2016 Summer Olympics, on the morning television show. The band will also be performing for the team while in South America.