How to create a proper strategy
by Winston Giles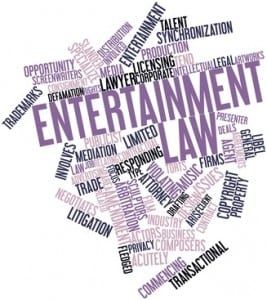 The way that people discover, purchase and listen to music has changed dramatically over the last 10 years. CD sales continue to fall, legal music downloads are flat, and illegal downloading and file sharing of music is prolific, costing artists and labels millions in lost sales.
Amidst these changes, music licensing has become a critical alternative revenue stream for artists, labels and publishers. Particularly over the last few years, music licensing has emerged as a major focus to produce revenue and exposure for the music industry. Artists and labels can make money licensing their music to computer games, television shows, web-based videos, corporate videos, advertising commercials, indie and feature films, documentaries, mobile phones and apps and many other new media outlets.
Music licensing provides direct revenue from licensing fees and royalties derived from some sync placements. It creates exposure for artists and results in more music sales. Many artists earn more money from licensing their music than touring and music sales. One good sync placement on a popular TV show, film or commercial can make a career for artists, and many artists have been discovered this way.
Music licensing is a complicated process. Before you begin licensing your music, there are many factors to consider. Music licensing is such an important part of an artist's career that it is critical to get your approach right from the start.
Factors to consider in developing your strategy
Most music supervisors and industry professionals say that the best chances for success in getting your music licensed into film, television, advertising and games is to work with music licensing companies as opposed to seeking out and approaching individual music supervisors. Many different options are available to artists, and it is important to create a proper music licensing strategy for your music.
Should you work with companies that retitle works for a share in performance rights organization royalties? Should you do an exclusive or nonexclusive deal with a music licensing company? What is the best way to submit music to music supervisors, music branding companies and music licensing companies?
By understanding the way that music licensing works and creating a strategy that suits you and your music, you will have the best chances of success and making money.
YouTube and web-based advertising
YouTube has become a great ally to the music licensing industry and has created an incredible new platform for music-licensing opportunities. The huge amount of content and the simple accessibility of YouTube makes it an effective advertising focus.
Statistics provided by YouTube in June 2012 are staggering:
Over 4 billion videos are viewed a day.
Over 800 million unique users visit YouTube each month.
Over 3 billion hours of video are watched each month on YouTube.
In 2011, YouTube had more than 1 trillion views or almost 140 views for every person on earth, and 38 percent of views were music videos.
YouTube is monetizing over 3 billion video views per week globally, with much of this revenue generated going to the music industry.
YouTube is the number one source for new music discovery on the planet, streaming three times more music than its closest rival Pandora, and videos now provide links for purchasing music from digital music retailers such as iTunes.
So thanks to YouTube, a new trend has developed in advertising that has led to a new growth area for music licensing: Internet-based advertising videos. These are normally "viral" type clips, or "behind the scenes" or "making-of" clips or short promotional clips posted on a brand's website, Facebook page and broadcast sites such as Vimeo and, of course, YouTube.
These can be short documentary-style clips that ad agencies create and post on the web to further market a brand and reach a target audience. They may depict the actual making of a commercial or interview people involved with a brand or product. These videos may highlight a brand's product launch or be an extended, more-detailed commercial for a product as opposed to the original 15- or 30-second television commercial. These clips are generally posted online around the same time as the television commercial is broadcast and are a way that ad agencies look to gain further exposure for a brand in the online space.
Web-based advertising is a growth area for music licensing, and web-based clips featuring a song by an indie artist often link to the song on iTunes, leading to more downloads for the artist as well as new exposure. Web-based advertising clips use a lot of music and nearly always feature music by independent artists, as the budgets vary greatly. Fees for online usage range from $500 to $5,000 and up to $10,000 per song for profile brands and larger companies.
Are brands becoming the new record label?
A spin off from the advertising industry, music branding is changing the way that companies communicate with customers. Traditional advertising avenues appear tired to consumers who are less attentive and want a fresh way to be entertained and to engage with products and services. Consumer spending habits have changed, and brands are looking for an edge to win over new customers. Music branding disguises traditional advertising and makes the artists and the music the main attraction for the target audience. Brands take advantage of multiple, interactive media avenues.
As the area of music branding develops, brands and agencies are generating exciting ideas to draw on music partnerships with brands and artists. Music branding has seen lifestyle brands become the new record labels. Music branding strategies aren't just limited to tour sponsorships and licensing songs for TV commercials. Brands now offer to artists' services that were once only provided by record companies.
For example, global brands Red Bull and Mountain Dew have created record labels with credibility and are working with respected indie buzz bands. Other global brands such as Coke, Target, Levi's, Converse, American Express, Mercedes Benz, Dr. Martens, Nike and Bacardi are all creating music alliances with indie artists through creative music branding strategies. These music branding deals with artists are common. Long gone is the stigma attached to artists working with brands. A band's decision to do business with a beverage company, fashion label or car manufacturer is no different from its decision to sign with a particular record label or a publisher.
For brands, the incentive to work with artists is obvious: The artists build good will, give the brand exposure to the band's audiences, generate future sales and gain an advantage over the brand's competitors in reaching the target audience. The brand's customers feel that they are discovering something new and hip, and they are gaining admittance to a normally guarded clique.
For artists, the incentive is also obvious: financial gain and greater exposure. With money and resources, brands now have the ability to break and establish artists, and introduce them to a new and broader fan base. In many ways the deals brands offer to artists are fairer and more favorable than deals that traditional record labels offer.
Many record labels want bands to sign so-called "360" agreements, which entitle labels to a share in nearly every dollar a band makes — from album sales to gigs, licensing and merchandise sales. Artists handling their own brands, however, usually retain full ownership of their works and full creative control over their music. Brands are ultimately taking part in these strategies because they want to sell more of their products, and their knowledge and experience in the music industry may be limited. For artists working with brands in one-off situations with no strings attached, there are often very appealing opportunities from brands that leave artists with little to lose and a lot to gain.
The Music Licensing Directory is a revolutionary new tool created for artists, bands, producers, record labels and industry professionals that lists and analyzes more than 400 companies globally that license music into film, TV, advertising, games and brands. The Music Licensing Directory provides a fast and simple way to get your music heard by hundreds of music supervisors for film and television and to easily connect your music with advertising and brands.