Never Coming Home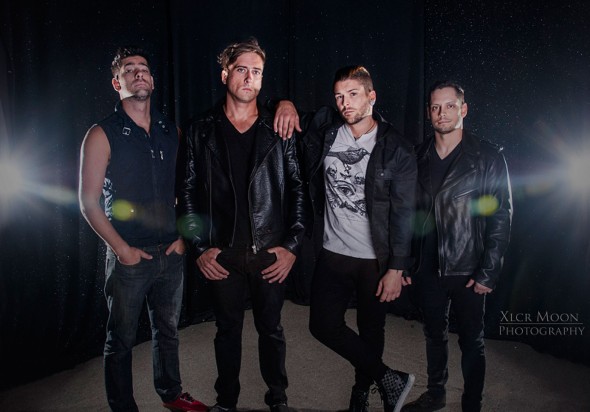 Ryan Ray – Lead Vocals & Guitar
Corey Goodwin – Guitar
Ryan Carroll – Drums
Anthony Morel – Bass
The Hard Rock & Metal music scene of Dallas, Texas has a long and storied history of spawning some powerful and innovative acts: Pantera, Drowning Pool, and more recently Hell Yeah, among others. With the release of hard hitting first single "Hey Girl" on Sept. 11th the Dallas born members of Adakain are ready to carry on that tradition. Their first National album release "Never Coming Home", produced by Sahaj Ticotin (RA), is slated for release on November 6th, 2015.

These proud sons of the Lone Star state came together as a band after having known each other while crossing paths with bands they played in across North Texas. Magnetized by their shared musical influences of heavy innovators like Metallica, Pantera, Slipknot and Tool – One by one, they were all drawn into the Adakain family. Lead vocalist & Guitarist Ryan Ray is the defacto leader of the band who originally joined Adakain in 2012 after the previous singer decided to step down and start a family. Drummer Ryan Carroll is the only original member of the band and has been the steady beat throughout the past 3 years. Guitarist Corey Goodwin and Ryan Ray have a history together, having played in a few Dallas bands over the years. When the band needed a new guitarist in 2014, Ryan approached Corey about filling in for a tour.  Corey went on tour with the band, and after playing with Adakain for a few months was asked to join. Bassist Anthony Morel jammed together with Ryan Ray in the JC Allstars cover group.  When the band's bassist decided to move on, Ryan asked Anthony if he was interested. He tried out, and the band's current lineup was solidified.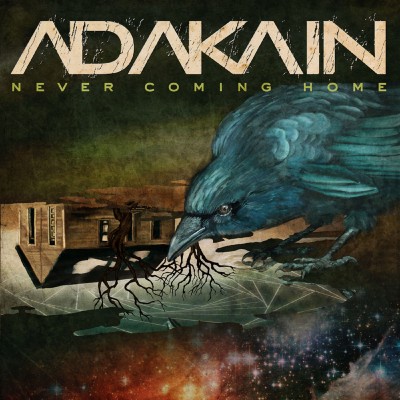 Ryan Ray puts their core philosophy in a nutshell: "Our band goal is to play Heavy music that is unconventional yet recognizable, that gives a message of fun, individuality, and encourages people to do what they love in a positive environment.  We want to inspire people to be better to one another, and to themselves, and to remember that we are all one and the same, and should treat each other with dignity and respect. That's what we like about being part of the Hard Rock community.
The band has earned a reputation as energetic and intense live performers on the Texas and Southwest US Music circuit opening for RA, Taproot, Crossfade, Pop Evil, Korn, Slayer, Marilyn Manson, Killswitch Engage, Hellyeah, Drowning Pool, Trapt, and Trivium.
Adakain's first single release "Hey Girl" from "Never Coming Home" is a scathing indictment of a rich girl acting like a fool and "slumming" with Rock bands. The song is rising up the charts @ Active Rock radio. A video for the song will be released in late October.
Official Band Website: http://www.adakain.com/
Facebook: https://www.facebook.com/adakain
Twitter: https://twitter.com/adakain
Instagram: https://instagram.com/adakain/