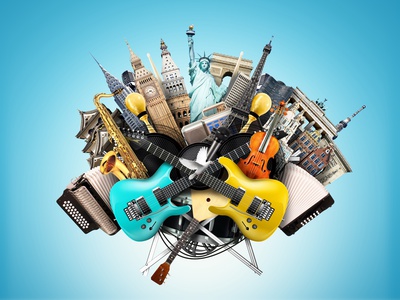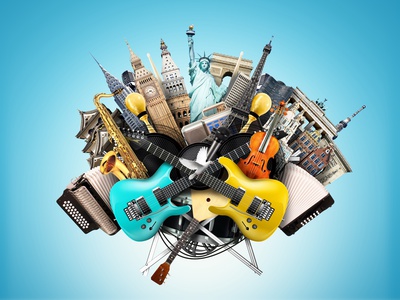 Many bands don't have the luxury of having a booking agency line up all their shows. Band members, friends and relatives often take on the role of booking agent. Yet not everyone has what it takes to successfully book gigs.
The best bookers hone their pitch. They are persistent but not too pushy, persuasive in a "we could hang out as buds" sort of way and good-at-following up. They also know the art of coordination and are creative in coming up with the best ways to benefit the promoter, tour manager, venue booking agent, band manager or other persons involved in saying yes to locking in a show.
Want to book better shows? Here are four approaches that work.
Partner with similar bands.
One of the most obvious ways to book more shows is to team up with other bands and make a concerted effort to book gigs. If you do a show with a band that seems to have a good crowd, let them know you'd like to tour with them in the future. Offer to open for the band or keep them in mind when booking shows.
Network with other bands, exchange contact info, then make a trade: Let the other bands know you can add them to a current show, if they'll add you to one of the line-ups they're booking.
Look up other bands' touring schedules and volunteer to split the cost of a tour. Or work with other bands to set up your own tour. The article "Booking Your Own Tour" by Ari Herstand has some great advice about finding venues and honing your pitch via email and phone.
Build a relationship with local venues.
Being a dependable act for a local venue will go a long way in helping you grow your fan base. Look at the venue schedules and see when your band would be a good fit for a show (look for dates that don't seem to have a full line up of artists). After you lock in a show date, promote the show like mad, so you have a good crowd.
Once you've made a venue some money, you may be in the position to recommend that your partner bands play there. You can offer to book other bands for the venue, for example, to complete a bill, host a "theme" night or do a charity event. Volunteer your street team to promote the show and advertise it online.
Another way to book, local, national and international shows is through online booking sites.  Sonicbids allows you to connect with promoters, venue owners and show opportunities all over the world. IndieontheMove helps you book more gigs and tours with connections to "thousands of venue booking agents." BandSurfing is another resource that connects bands and venues.
The most important online resource, though, is your own web presence. Make sure it's obvious on your website and social media sites who to contact to book your band.
Team with other kinds of artists.
Since your band is only one of a never-ending stream of bands out there competing to win new fans, one way to introduce your work to a whole new audience is to appear at events with other types of artists such as dancers, acrobats, visual artists, videographers, comedians or even to perform at other types of events like sporting events. This introduces your sound to a different crowd and may help you get repeat gigs.
Contact other kinds of artists or event promoters about booking a show together or produce your own multimedia event. Rent a unique space like a warehouse and ask every artist involved to pitch in to cover costs and promote your underground show.
No matter which approach or combination of approaches your booking agent takes, with the right pitch and attitude, your band will have all the work you need.
Tamara Halbritter is a San Francisco Bay Area freelance writer and editor who develops content for music, transportation and green industries.