[pdf layout="1″ width="1280″ height="1024″ bgcolor="FFFFFF" allow_full_screen_="1″ show_flip_buttons="1″ flip_timelaps="6000″ ] How to negotiate licensing as an independent artist
by Winston Giles, founder/director of The Music Licensing Directory
The "new music industry" has arrived, and it's constantly emerging and bringing with it exciting new opportunities. The Internet/digital age has revolutionized the music industry, particularly for independent artists and labels. Since there is so much happening, it may be overwhelming and hard to keep up. That's why I'm offering up four tips on how to negotiate music licensing for independent artists who are trying to succeed in this industry.
Get entrepreneurial and know your business.

While the new-music-industry climate may be more favorable to an independent approach, artists need to be more diligent and look to alternate and innovative ways to succeed. I read recently about savvy recording artists described as "musicpreneurs," which is accurate.
A rapidly developing area of the music industry is music licensing. Global revenue from sync licensing (synchronization licensing with visual media like film, TV, games, etc.) is close to $3 billion annually. This area will continue to reward artists if they take the right approach.
The big challenge for artists who want to make money from licensing their music is that there is a lot to know about music licensing. Over the last few years, the music licensing space has become increasingly daunting, crowded and complex and for many artists and labels that wish to get their music licensed. Many face a time-consuming, confusing process.
However, this area of the music industry is abundant with opportunity, and artists need to realize that they are effectively running a business. Only with a good understanding and knowledge of the way music licensing works, will artists see lucrative results and be able to explore new ways to take full advantage of it. (For more information about music licensing, read New Approaches to Music Licensing.)
Be easy to contact.
A lot of artists lose licensing opportunities because they make one mistake: They are unable to be contacted and unresponsive when contacted. Artists really need to be easy to reach.
Make sure your email address is easy to find and clearly visible on your website and Facebook page, and check your email regularly. Music licensing happens fast, and artists should always reply instantly to any music licensing request.
Have instrumental and clean versions of tracks.
To take advantage of sync licensing opportunities, artists should have instrumental versions of tracks (tracks without vocals). Time and time again, I see situations where a music supervisor requests an instrumental version of a track – the artist does not have it – and the sync is lost! As much as 50 percent of all syncs are the instrumental version of a track, so by not having instrumental versions, artists miss out on potentially half the opportunities for landing a sync.
Creating instrumental versions of tracks is simple. When in the studio, every time the engineers do a mix down of tracks, request they do a mix without the vocals. Make sure there are no vocals at all – no backing vocals, no moans, no whispers. Request they do this right there and then, at the same time they do the normal mixes, so that you do not have to come back and re-up the sessions and possibly get engineers back in the studio. Also, remember to get the instrumental versions mastered. I often hear instrumental versions of tracks that are inferior to the original tracks.
Clean versions of tracks are also very important to have. If certain tracks have profanity in them, make sure to do mixes of these tracks without the profanity, and remember to get these clean versions mastered as well. Many networks will not broadcast songs with expletives, and artists who don't have a clean version available often lose syncs because of an expletive in the lyrics.
Work with music licensing companies and have a strategy.
Contacting music supervisors directly is very time consuming, since there are hundreds of them, and they are very busy people and receive thousands of submissions. Music licensing companies present a lot more opportunity and regularly work with dozens of music supervisors, so working directly with music licensing companies is much more effective, simpler and faster than contacting music supervisors.
A word of caution: A recent report by The Music Licensing Directory states that 40 percent of music licensing companies retitle works. That means the music licensing company re-registers a song under a different title with a performing rights organization, allowing for the royalties to be separately tracked when that song is licensed for a specific third-party use. This allows the music licensing company to control and earn a significant share of the royalties collected.
The practice of retitling is generally considered unhealthy for artists and for the music licensing industry. It can be very problematic, as one piece of music with many titles is confusing and can lead to multiple parties claiming ownership of the same work and ultimately artists not receiving royalties.
Therefore, before you approach a music licensing company, develop a strategy. There are two basic decisions to make regarding this strategy:
Do you want to work with companies that retitle works?
Do you want to work with a company exclusively or non-exclusively?
When signing an agreement with a music licensing company, you assign the company the rights to license your music either on an exclusive basis or a non-exclusive basis. An exclusive arrangement means that you give all of your music licensing rights to just one entity; basically, you put all of your eggs in one basket. No one else, and perhaps not even the artist, can represent the music for licensing.
A non-exclusive arrangement is more common and allows artists to work with as many different companies as they like, and they are under no restrictions when they license their own music themselves. They are also open to many more opportunities for their music.
Exclusivity is an important decision for an artist to make and a critical factor to consider when creating your music licensing strategy. There are various arguments for being exclusive and for being non-exclusive with music licensing companies. The vast majority of artists work non-exclusively.
Music licensing presents great opportunity for any independent artists, and I hope knowing the basics — using these four tips — will make the process smooth and more lucrative.
The Music Licensing Directory is a revolutionary online platform created for artists, bands, producers and music industry professionals. The new platform lists and analyzes more than 400 companies globally that license music for film, TV, advertising and games. It provides regular music licensing opportunities for subscribers and valuable resources and reporting on the music licensing industry.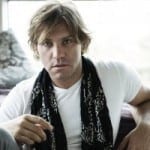 Winston Giles is a recording artist, producer, record label owner and music licensing professional. He has released many albums under different monikers, had dozens of sync placements for his own music, including some of the biggest TV shows in the world such as CSI and Desperate Housewives and with global brands such as Nokia and Coca Cola. Winston has also run his own music licensing company for over ten years and currently represents over 500  artists. Winston is the Founder and CEO of The Music Licensing Directory.